FAQ
Important facts about engraving lasers
We've consolidated our laser-engraving expertise to share it with you here!
Functions, applications, special features – here, we will give you a brief overview of the important facts about laser engraving systems and the unique products from Mobil-Mark. Do you have a question that isn't answered here? Please feel free to drop us a line, and we will answer it for you.
Unparalleled technology with
unbeatable benefits
What exactly is a fibre laser? What does the term 'laser protection classes' actually mean? You'll find concise answers to these and other questions on the subject of laser engraving in our Mobil-Mark FAQ.
What is a fibre laser?
Fibre lasers are part of the solid state family of lasers. In this case, the laser beam is amplified by special glass fibres. The glass fibres get their energy from pump diodes. In contrast to conventional CO
2
lasers, fibre lasers are able to deliver an extremely
small focus diameter
: this means the intensity of the laser beam is
up to 100 times higher than with CO2 lasers of the same power
. Fibre lasers also have a
particularly long service life
. Mobil-Mark uses
MOPA
(master oscillator power amplifier) fibre lasers. This type of laser offers all the advantages of a fibre laser as well as the option of
variably adjusting pulse durations
. This is why it's considered one of the most flexible lasers on the market and is suitable for a wide range of material applications.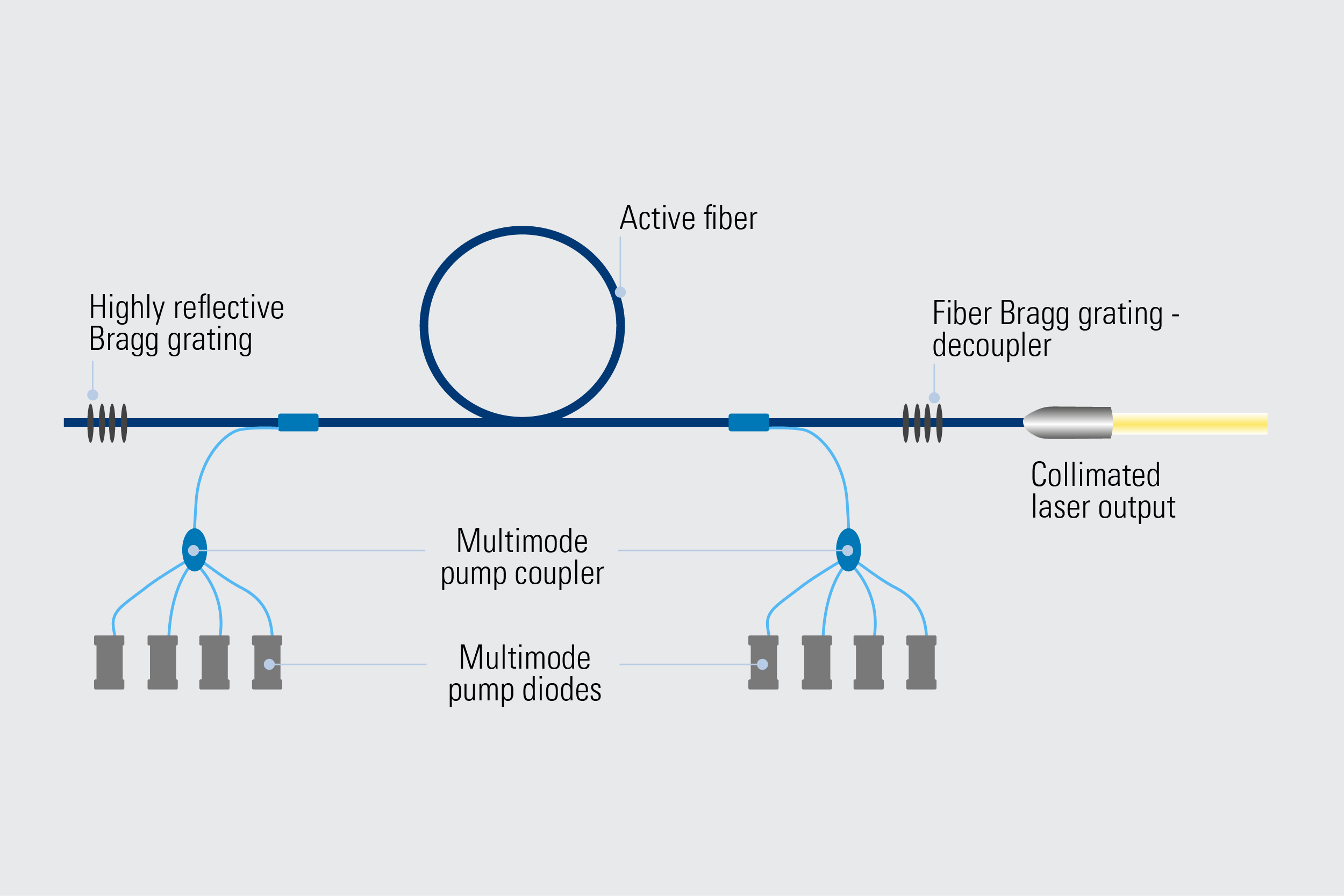 What are laser classes?
A risk assessment of a laser can be made based on what are known as laser classes. There are 7 potential cases here. Laser protection class 4, for instance, means that the radiation of the laser in question poses a danger to eyes and skin, and even poses a fire hazard for flammable materials. A laser categorised as laser protection class 1, however, is safe to use. In the first case (LPC 4), personal protective measures are required, whilst in the second case (LPC 1), they are not necessary.
Are the lasers from Mobil-Mark safe to use?
Yes, not only are the lasers from Mobil-Mark ergonomically designed; they also include a patented safety technology that meets the criteria for laser protection class 1. Specifically, this means that the lasers provide comprehensive protection and can be used without additional protective equipment such as safety goggles, as long as they are used as intended.
What does the term traceability mean?
Traceability has become an essential industry standard today: In nearly every industrial environment, products or workpieces have to be marked to ensure that they can be clearly identified. This can be extremely important for quality assurance purposes, for instance. For more information on traceability, we have consolidated our expertise in our white paper on the subject.
What makes laser engraving particularly long-lasting and efficient?
Compared to other methods, such as labelling or etching, laser engraving offers a number of advantages: Laser markings are abrasion-resistant and extremely long-lasting. Additionally, laser engraving is gentle on the material – regardless of whether you are marking metal, glass or plastic. Laser engraving also takes multiple steps from conventional processes and combines them into one, making the work more efficient. Here, you can learn more about the additional benefits marking lasers from Mobil-Mark have to offer.
Please contact us to receive advice from our experts.
Let us know if you have any questions, requests or suggestions. We look forward to receiving your call, e-mail or message via our contact form.